News archive
Mobility by Colas, tomorrow's mobility starts today
20.10.2022
Mobility by Colas, a Colas Group entity, helps French local authorities develop their attractiveness by making mobility more accessible to all users and adapting the resulting development.
Watch the full interview: click here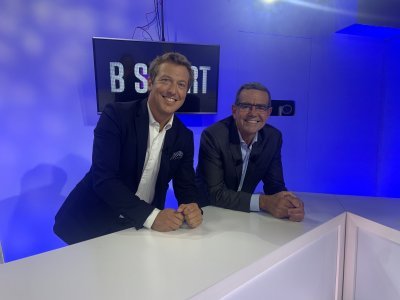 According to an INSEE survey, the car accounts for nearly 63% of French travel. If this means of transport is synonymous with freedom, it can also be a source of constraints and even risks. As a leader in rail and road infrastructure, the Colas Group has sought to diversify its activities and respond to the challenges of road use through digital services and efficient data processing. This is how Mobility by Colas was born in 2017, which defines itself as "an activator of mobility services" by Fabrice Luriot, its director. "We use the mechanisms of a startup with the resources of a large group," he continues.
For now, the Mobility by Colas offer includes three tailor-made services based on digital and data, and adapted to the needs of their customers, the local authorities. The ANAIS service, for example, is already active in the Cher (18) and Eure-et-Loir (28) departments and is aimed at road managers (departments, freeway concessionaires, etc.) who operate all the infrastructures in the region. With this decision support tool for a preventive management of road assets, we offer visibility to managers on the quality of their roads in terms of road safety. Alert zones are detected, recommendations for land use are issued and the impact on the policy maker is measured through continuous monitoring of the road assets.
Services used for the construction of the Olympic Village in Paris
Among the inconveniences encountered by local citizens or motorists, construction sites can be the source. Already active in Paris on the Olympic Village site and in the Lyon Part-Dieu district, the QIEVO service aims to promote mobility around major urban construction sites. "QIEVO provides a lever for action in terms of planning and regulation of logistical flows on construction sites, to make them as painless as possible. This last-mile logistics management thus limits the carbon impact of ongoing operations, reduces the nuisance caused by construction site flows and potential truck parking in public spaces, and makes it easier for citizens to accept these neighborhood transformations", explains Fabrice Luriot.
For the moment, the services offered by Mobility by Colas are used almost exclusively in France, but they can also be adapted internationally. "We're thinking about it on the basis of opportunity and, of course, with the support of the Colas organization," says Fabrice Luriot. The potential of Mobility by Colas is therefore high, with the priority being to act for a more peaceful, safe and sustainable mobility.
Article written in collaboration with RTL