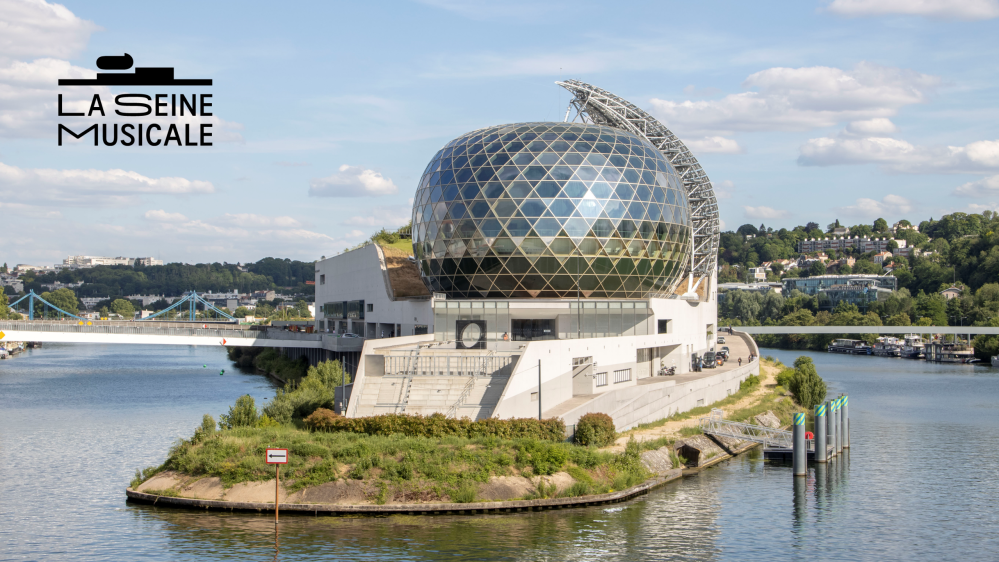 La Seine Musicale - Improve the accessibility of La Seine Musicale impacted by the works of the Grand Paris
Located on Seguin Island, close to the RD1, La Seine Musicale hosts major events and a prestigious artistic program. Mobility by Colas studied and characterized the specific context of this place (access, flows, users, infrastructures) to propose concrete and innovative mobility solutions whose implementation should facilitate the arrival of the public as well as professionals.
ISSUES
As part of the development of the Grand Paris Express, the creation of the future station of the Pont de Sèvres entails a complete closure of a section of the RD1 for an initially planned period of 3 years. In this context, La Seine Musicale has entrusted Mobility by Colas with a support mission to improve the accessibility of the place, in general and also more particularly in this context of works.
OBJECTIVES
Promote alternative modes of transport to private cars

Promote and facilitate the arrival by public transport, self-service vehicles, and carpooling
Financially encourage the use of taxis/ vtc through partnerships
Set up a dedicated autonomous shuttle service (experimentation)


Thin and dilute surrounding road traffic

Enrich and improve road staking to better guide users
Distribute vehicle flows between different car parks according to their place of origin


Develop the parking offer

Integrate partner parking offers at the LSM box office
Offer new alternative parking solutions
In addition to these proposals, Mobility by Colas provided La Seine Musicale with ready-to-use deliverables to solicit local authorities (city, agglomeration community, department) on the development of public space in its area of influence:
Study report - Road staking
Study report - Pedestrian staking
IMPLEMENTED SOLUTIONS
Many innovative services and technologies have been proposed: